[attr="class","enc_main"]
[attr="class","enc_icon"]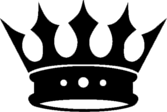 [attr="class","enc_title"]
The Houses Registry
[attr="class","enc_line"]

The Families of Power

[attr="class","enc_line"]
Welcome to the Aeipathy Houses Registry! Here, you'll find all the information you need that is specific to both our Canon Houses and the Houses that have been created by our members. Each living member of the House has a direct link to either their accepted app or their wanted profile (please note that you will need to be logged in to view any profiles or ads) and gives a full run down of each family's general ethos, businesses, work ethic, areas of expertise, land, vassals and full genealogy.

Each of our Realms on Aeipathy open with a starting set of families, the living members of which make up our canon lists. These are always the ruling classes of each kingdom and realm and they cannot have additional family members or connections added (unless in game play such as when a canon is written into a romance or marriage). Other Houses within the below registry have been added by our Members and are more exclusive in their connections (i.e. are less likely to be interrelated with other Houses), meaning that the addition of extra branches to the family are possible. Please note that all canons and wanted characters are open to interpretation and that we encourage newcomers to take on characters already listed before adding new members to the House in question.

If it is an easier means to search, we also have all of our Wanted and Canon characters listed in our Character Compendium and all Canons for each kingdom listed beneath their kingdom specific pages in the Encyclopedia. Please also note that no illegitimate or common born characters are listed below. This page is strictly for House information and lists in its genealogies only those who are officially members of each particular House.

If you are wanting to check a particular fact or figure with regards to the Houses and the information is not specified below, please contact a member of the staff team. They will either be able to help you with the information you need or speak to the original creator of the House (if it's not a Canon House) to find an answer for you. In the meantime, have fun looking around Aeipathy's pantheon of upper-class families!
[attr="class","enc_divide"]
[attr="class","enc_main"]