[attr="class","enc_main"]
[attr="class","enc_icon"]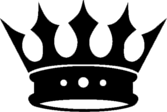 [attr="class","enc_title"]
Who We Are
[attr="class","enc_line"]

Welcome to Aeipathy

[attr="class","enc_line"]
Welcome to Aeipathy! Like our name suggests, we are a vibrant, passionate, and dedicated group of roleplayers committed to character development and world-building. Our setting is a fictional/mythical version of the Mediterranean and Mesopotamian areas of ancient Europe. Our style of writing is primarily historical drama. We encourage plotlines based in familial strife, patriotic war, romantic entanglements, political strokes, and the daily lives of the ancient civilisations we have created. Our story also contains elements of myth and fantasy in the inclusion of the deities and Gods that play dice with the lives of man. We are an intermediate to advanced roleplay with no word count and in-profile applications, shippers, and trackers. We have no character limit per member, and we have a member-driven and decided expansion plan for the realms and worlds of the site, ensuring that no one idea or location becomes staid, as we progress and develop as an out-of-character community and as an in-character world.
Welcome, Friend
No-one enjoys joining a site only to discover its not what they thought. If you are someone who: enjoys an immersive and dedicated world of roleplaying in which you can form a personal and emotional connection; is seeking the opportunity to write within and about new cultures, ideas, and worlds; wants to contribute to that culturally diverse world with interesting character development and OOC participation/voting; likes sites with bold and interesting three-dimensional characters who have sides to them that are both evil and good, and enjoys the challenge of creating such characters personally; wants somewhere to test their writing skills and ingenuity with complex and detailed plots, interwoven with many other characters, and relishes the opportunity of playing both hero and villain within the same character; is open to your characters being vulnerable, disliked or harmed by others in a plot driving manner; already loves or is interested in historical settings that are rich in detail, yet open to creative choices and elements brought in by other members; and is looking for a roleplaying home that you can be a part of for a long time to come... then Aeipathy is the place for you. Read below for our out-of-character doctrines and our roleplaying principles to see if you're the kind of person who would love, and thrive within, the world of Aeipathy.
Our Doctrines
Our doctrines are our out-of-character rules. You'll find more information regarding specific processes or regulations in our Tutorials page, or specific simple regulations below. The below are guidelines on how our community operates, how we interact with each other and the communal "feeling" that we promote here on Aeipathy; our cultural ethos, if you will. These doctrines are unequivocal and binding to all members who become a part of our writing community.
Writing is a Journey
Everyone is on the path of learning to write. Whether you just picked up a pen or keyboard, or have been roleplaying for thirty years, we are all on that learning path. It never ends. And, as such, it doesn't matter which stage of that road you are walking; we're all in the journey together. As such, any form of elitism or judgement based on writing skill is unacceptable here at Aeipathy. Writers do not get better, if they do not learn. And no pupil learns from a patronising teacher. At Aeipathy, we are all each other's teachers. Some of us might be fantastic wordsmiths, others might nail their dialogue, some might handle environmental descriptions like a pro but then struggle with comedy or romance. Some of us might struggle with every element of writing but are fantastic character builders and plot creators. No-one's journey on the path of writing follows the exact same route. Our doctrine is that we can all learn something from everyone. We are a community of equals, on a journey together.
We Are Ignorant
When communicating on the internet, it is impossible to know everything about someone else - no matter how much we interract with them. As such we do not: speak on behalf of other members (be it in their defense or against something they have said); we do not assume negative connotations to words; we do not pass judgement on behaviour or language; we accept that all members within our community come from different backgrounds, cultures, education systems and have different values, beliefs and personal preferences. No one person, group of people or majority of people are superior or inferior based on this information. We do not know, we do not judge, we do not assume.
Benefit of the Doubt
Tied into the above doctrine, if anyone within our community does say something that offends or insults, or is simply incorrect in our eyes, we stop. We pause. We consider. We give the other member the benefit of the doubt and speak to them with politeness and friendliness in a private manner, in order to further understand and assuage any concerns. We do not react on emotion, we do not jury, judge and execute. We allow for other perspectives or eventualities that we have no yet considered.
Make Peace Not War
Positivity is key. We are a large community of passionate people. Do we have drama? Sometimes, yes. We are an eager bunch of enthusiastic creators. We all have a little of the God-complex about us. All great writers do. So, we butt heads or have differing opinions. And when heads are butted regarding characters and stories that we've fallen in love with, things can naturally want to take a course of heated arguments and hurt feelings. At Aeipathy, we do not allow things to get this far. We use the above doctrines to consider the perspective of others, to give the benefit of the doubt, to be open minded to any and all ideas; not see them as an opposition or conflict to our own. We also know when to call in a member of staff if such a process is not helping. We have no problem with drama here at Aeipathy. Drama means we have passionate writers. And who wants a creative writing forum without passionate writers? However. We handle our drama - and our passion - the right way.
We Are Generous
At Aeipathy, we follow a doctrine of "generous roleplaying". This term basically means that we are here to write with as many different people, with different styles and levels of writing, as possible. If we have a plot that is currently on-going, and a newcomer joins the site who (while not originally planned to) could, in fact, join our story? We invite them and offer them the chance to contribute, change and add to the plot we already have in motion. When someone needs a plot or some kind for one of their characters, we offer up our own to facilitate that plot. Our members are never asked, or forced, to have their characters behave out of their nature or in a way that ruins plans of their own. However, we do enforce that newcomers to both the site and to plots or stories, should be welcomed with open arms. To assume we have the perfect plot right from the get go is the height of hubris. We allow others to come in and add detail and texture to our stories. And we always respond to those changes with eagerness and enthusiasm. Sometimes changes work and sometimes they don't but to be negative from the state assures issues and upset. Writing is a fun and positive thing. And we at Aeipathy intend to keep it that way.
We Are All Connected
Aeipathy is unique. We may not be the kind of writing forum you are used to. We are not a roleplay forum in which a writer creates a character for a singular purpose or story. Instead of a hundred writers writing a hundred stories in one place, we are a community of writers creating one, enormous story, beautiful in its complexity, dynamicism, passion and realistic detail. This means being considerate of other members' characters, getting stuck into in-character events, stories and curveballs and keeping our historical setting in mind at all times so that we don't accidentally create anachronisms for other writers. Aeipathy is an exercise in collaboration and community. If you are someone who likes to write alone and to a very specific plotline, you may find it harder to find a home here.
Writing is a Gift
To both the person who creates it and those who read it, the art of writing fiction is a gift to be treasured and respected. As such, there are no laissez-faire attitudes to plotting or "bashing out" of posts here at Aeipathy. Quality always trumps quantity but a good writer should be able to create both; considering their post as a gift to those who read it. The same goes for character creation. For, while we have no character limit per member on the site, we are encouraging of all members to think very carefully before creating a new character and whether they can give that character their all. With all of our stories being inter-connected, all characters are significant and important and deserving of the right attention and love from their creator.
Our Principles
We are a medium-to-large and still expanding community of passionate writers who love the setting we have created here at Aeipathy. A key element to keeping the Aeipathy setting and dynamic engaging and inspiring is the principles upon which we base our writing. While the below may seem restrictive, we find them to be driving forces in creating intricate, exciting and realistic plotlines that help our characters to grow organically.
No Action Without Consequence
Everything our characters do has a form of consequence or reaction attached. All of our characters are related in some way, shape or form; from familial and bloodline connections to trade and economic business arrangements. Everyone is connected to someone. This means that, when a plotline is worked out, you must be prepared for other characters to react in a natural manner according to their perspective and position - even if that causes a relationship or reaction towards your character that you had no expected.
No Plot is Off-Limits
To add to the above principle, we at Aeipathy are open to all kinds of story and all kinds of plot. You can create an intricate plot to attack the king and overthrow a kingdom if you wanted to. However, the reactions and consequences of such decisions must be considered carefully. Does your character have the ability/power to do so? Do they have the support to remain in power once there? Do they have a realistic means of beridding the kingdom of their former monarch? Do they have an escape plan if all goes off-book? If the answer to any of these questions is no, your character will likely to be caught, stopped and executed for treason. The same goes for any young woman wishing to act in an unladylike/socially unacceptable manner. You are more than welcome to have your character run up and down the city streets naked if such a plot is of interest to you. However, it is unlikely that your character will ever marry and any characters yours has connected with through marriage or blood will immediately be tainted by association. So, be careful in considering how your plot may affect other members' characters. No plot is off limits. But all plots have realistic consequences.
Everyone is Someone Else's Enemy
All characters (and people) are individualistic and have their own personal ambitions and goals. As such, there will be those in-character who dislike your character, hate them or are entirely indifferent to them personally but see your character as an obstacle on the journey to achieve their own ends. As such, all characters on Aeipathy are the enemy of someone. It could be as large as a generations old blood feud. It could be as small as a snub made against them in Court. It could be a plethora of reasons or incidents that have gradually built discontent between the characters. It could be as simple as someone being so nice and compassionate that others believe them fake or have subconscious envy poisoning their impressions of that character. These feelings and relationships should grow as organically as any romance or friendship on the site. We ask that all our members are prepared: no realistic character is beloved by all and the antagonism and negativity between characters will inspire plots in the future.
Ambivalence and Subtlety Reign Supreme
Aeipathy is set in a world and time where great and impressive plotlines are open to your manipulation: political upheavals, mass-scale wars, arranged marriages, cultist attacks, regicide... But, to create an environment for our characters that is both realistic and provocative in key moments of drama, other stories are considered to be just as important, here at Aeipathy. The smaller stories; the stories that hold complex emotions that are neither hatred nor love; stories mostly told in the heads of our characters than out in public. Our writers love to read the work of each other and, as such, no character needs to be involved in history altering stories or has to seek a crown. Smaller, or personal, stories are just as important.
Life Follows No Plan
In connection with our above doctrines that encourage "generous" roleplaying and the concept that we are all writing one story; that no-one has ownership over a single plot or story facet, it is also important to remember that life does not come with an instruction manual. For ourselves or for our characters. You might have the next fifty years planned for your character but you can be guaranteed, here at Aeipathy, that another writer or a global plot will put something in action that will entirely derail that plan. If you are looking for somewhere to write out a story exactly as you picture it, go write a book. If you are looking for a constantly changing, twisting and turning story that will test your abilities as a writer and a plotter, then this is the place to be.
[attr="class","enc_divide"]
[attr="class","enc_main"]
[attr="class","enc_icon"]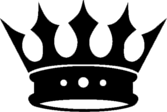 [attr="class","enc_title"]
About Us
[attr="class","enc_line"]

How We Roleplay

[attr="class","enc_line"]
Now that you know everything about us and our culture, and whether you would fit in with us as a person, you need to know if we're the right place for you as a writer. The below covers all information regarding our style of writing and the expectations we have our of creators... As well as the expectations our members can have of the staff and the site in keeping the plot and writing environment of Aeipathy engaging and inspiring to all.
Our World
Set in ancient times and centred around the Mediterranean and Mesopotamian area of Europe, our geographical location includes present-day Greece, Italy, Egypt, Syria, Jordan, Lebanon, and Cyprus and stretches out into Saudi Arabia and Iraq. Circa 670 BC, the kingdoms in existence were Greece, the Roman Kingdoms, Anatolia, Babylonia, Egypt, Assyria, and Sumer. While the roleplayable kingdoms of Aeipathy are fictional, it is the culture and history of these countries - historically and currently - that we draw our inspiration from. Each of our realms is based on a real country/empire, while the fictional kingdoms within each realm allow our members to make suggestions and additions to the politics, monarchy or culture without concern for specific historical accuracy, outside the general setting.
Our Level
At Aeipathy, we don't like labelling writing skills. As detailed in our doctrines above, we all have different skills, techniques and abilities in our creative skills. As such, we believe that the lines between writing "labels" is blurry to the point of nonexistent. That being said, in order to try to indicate appropriate writing "level" to both newcomers and current members, we list ourselves as an intermediate-to-advanced roleplay forum. This means that all writers must have a strong command of the English language (though it does not have to be their first language) and must be able to write with an artistic flair and minimal mistakes or inaccuracies. We are welcoming to, and perfectly accepting of, those who have not roleplayed before, provided they have a strong skill in creative writing through some other format. We do not accept members who have only just started on their journey of writing. We apologise that this is the case and - to a certain extent - wish we could be inclusive to all levels of writing, as we promote a healthy growth and learning environment; everyone has to learn somewhere, after all. However, our setting is a detailed one and its atmosphere dramatic and, at times, tension-filled. It is this element of Aeipathy that most attracts her creators and members, and inexperienced writers can break this atmosphere or upset the balance of the setting without intending to. To protect and maintain the writing atmosphere that our members love, we do not allow roleplayers of a lower than "intermediate" level to join us, at this time. If you believe yourself to be of a writing capability that you could be a part of our community, please don't hesitate to join up!
Our Style
The general genre of Aeipathy is historical fiction/drama. We write with a serious, mature and often rough or sharp style that reflects the harsh realism of the historical era. Our characters and stories can be lighthearted and even comedic but the style of our writing is always reminiscent of the severity of the major plots on-going on the site. Our era is the generic term of "ancient times". For a real world equivalent, you're looking at circa 670 BC give or take a century. This is approximately the time frame to include ancient Greece, the formation of the Roman Empire, Egypt's pharaohs and the creation of the Hanging Gardens of Babylon. While we have deliberately made our kingdoms fictional, to allow for any historical inaccuracies, we do expect our members to maintain a certain level of formality and language that would be appropriate in an ancient era. Modern day slang or terminology, for example, should be avoided at all times when writing in character.
Our Content
At Aeipathy, we try to encourage all types of roleplay. In general, our genre is historical drama, but this could extend from huge, war-based plots between nations to the smaller, inter-personal dynamics of a husband and wife. Some of the plotting ideas we suggest but which our members are by no means limited to, would be -
Power-Struggles
Between royal families or the different lines of royal blood. This could also include elected monarchs or imperial leaders vying for power or glory. While these plots may seem specific, they can branch out and affect whole kingdoms as certain families or individuals attempt to buy popularity or scare a populace into supportive voting.
Political Turmoil
Between believers of different systems. Many of our realms have a Senate, Parliament, or Congress that the royals and imperials are required to listen to or, at least, have the support of. These politicians wield their own power and could be seeking glory for their own name rather than that of their nation.
Military Campaigns
Are the locomotive of change. When realms go on long war campaigns in this era, civilians, traders, and bureaucrats are taken along for the ride - not to mention the soldiers and family members the horrors of war are forced upon.
Arena Games
Can be seen, as some of our realms have arenas or coliseums where entertainment can be found in slave executions, gladiator fights, or chariot racing. Gambling is rife at such events and dramatic results can be yielded from an unpaid bet or a crooked games-runner.
Blood Feuds
Between royal and noble families can be extensive, long-lasting, and deadly. You can roleplay the origin of one or continue one that has existed for generations.
Realm Conquest
Is the end result of war. Whether whole kingdoms are being absorbed or just certain villages and areas, the annexing of new land brings strangers and their social conventions into the conquering realm. This can cause discrimination, disquiet, and complex emotions in those now exposed to an alien culture.
Illegitimate Birth
Is common within the ancient realms, given a lack of birth control. Some of our realms even keep harems or allow polygamy. Different or complicated family trees make for great drama.
Personal Antagonism
Is a simple and effective tool for any writer and, like on any roleplay site, it works perfectly on Aeipathy. If your character has some form of personal issue with another, you already have drama, right there.
Romantic Entanglements
Are affairs of the heart that cannot be tamed. Particularly when combined with any of the above plot ideas, romance is a powerful plotting tool open for your use.
Our Structure
Aeipathy is a communal writing experience that offers multiple ways for characters to get involved in stories and plots. We have different types and styles, so that different writers can find their groove on the forum. All plots that are written IC on the forum are canon and will potentially affect your character. Our world is inclusive and its important to keep an eye on the larger plots on the site. The different types of plot and stories that we offer on Aeipathy are listed below:
Global Plots
Global plots are large, inclusive, encompassing and long-running plots that are designed to affect multiple Kingdoms (and sometimes Realms) at once. These might include political marriages between royals, political upheavals, senate issues, war campaigns or trade agreement talks. These plots are published in multiple places on our site including the Current Story section of our Encyclopedia and should be kept an eye on as the results of these plots will affect the world in which all of our characters live.
Kingdom Plots
These are large scale plots that, while important to be aware of in other kingdoms, only actually affect specific kingdoms. This might be the coronation of a new leader, a change in the law, or a festival or event held in the capital and therefore will affect any character within that particular kingdom. These plots are often played out in our site Events.
Events
The Events published on Aeipathy are large-scale, mass player, in-character threads. They are designed to be an open sandbox playing field where everyone with relevant characters can partake and do their own mini-plots or themes within a singular environment. They are also best used as a springboard into other plots and threads. The Event threads are often used by our members as a means for two characters to interact/meet and establish a connection without a thread dedicated to the purpose. This then allows further plotting and thread creation without awkwardly working out how two characters should know one another.
Provincial Stories
Provincial stories are smaller Events that operate in exactly the same way. They are large-scale, mass player, in-character threads. They are almost entirely posted in the Provinces boards of the site and are always set in the past. The results of these Stories are, therefore, limited due to you being unable to write something in the past that would have a huge effect on the future. They, therefore, have less impact on the site as a whole and are used primarily for historical detail and character development.
Quests
Our Quests are infrequent and are designed to be single thread plots, often set in the past, that involve only those who have signed up for the quest in question. Certain characters or members may also be chosen for quests and sent secret private messages with instructions on how to intrude or join an in-progress quest. Quest sign up threads will be posted for members to join, a week before the creation of the quest roleplay thread. Quest threads are rare and should be jumped on immediately if seen - you never know what you'll find at the end of it...
Curveballs
Curveballs are small announcements posted by our staff team that throw current plotting for a minimal number of characters for a loop. This might be an NPC Canon falling suddenly ill, a bad storm disrupting the harvest of a particular province or something affecting the health of a played character. These curveballs can be either negative or positive and are always set in the present, which means they will have an impact on certain characters but they are normally small-scale. They are also a tool our staff team use to redirect plots when necessary to keep stories going if and when our member or character roster changes. Curveballs are voluntary and if those who are affected by them wish to not play them, they can message a member of staff and the Curveball update is removed. Curveballs are not announced beforehand and are a surprise to all - including those they affect.
Personal Stories
These are the plots made by the members regarding their own characters. These can be decided through personal messaging and then played out anywhere on the forum for as many threads as it takes to complete the story. We have dedicated discussion threads for each of the Houses and groups within our community, as well as a general plot discussion channel on our Discord. These features are in place to ensure that everyone can discuss their plots with anyone else they may affect. Remember, we are all connected and are writing a singular story together. Your plot may affect more people than you realise. Communication is key.