[attr="class","enc_main"]
[attr="class","enc_icon"]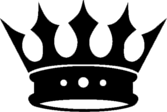 [attr="class","enc_title"]
Rules and Tutorials
[attr="class","enc_line"]

How to Use Aeipathy

[attr="class","enc_line"]
Hey there and welcome to the rules and tutorials page! Here, you'll find everything you need in terms of hard-line regulations, as well as guides and helpful links to working your way around Aeipathy. Use this page if you're stuck at all on how to do things like, apply for a character, create a wanted ad, message a member of staff. If you have a suggestion for a guide, tutorial or just helpful information that you think should go here, simply send a PM to our staff team at "admin" and we'll be happy to look into it!

Please note that, while most of this page is voluntary reading and here to help you, our Rule Guide should be read by all of our members and checked whenever an update or change is announced.
[attr="class","enc_divide"]
[attr="class","enc_main"]
[attr="class","enc_icon"]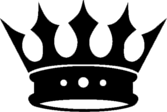 [attr="class","enc_title"]
Rule Guide
[attr="class","enc_line"]

The Law of the OOC Land

[attr="class","enc_line"]
Communication
Be respectful to each other. It's not a difficult rule and it's the most important one. If you can't be a polite human being and be considerate of the feelings of others then please leave - this is not the forum for you.

Alongside simple pleasantness is our policy of anti-discrimination and anti-argumentative language. We're all up for fun debates and interesting conversation but if you feel a certain way about something that you know to be controversial or potentially offensive, then please either keep it to yourself or word it very, very carefully. We do not tolerate any form of deliberately offensive language or discrimination against any kind of person or state of being. Anyone found to be deliberately discriminatory or rude may be removed without warning from the forum.

Personal drama should be kept to a minimum. We understand that life can be stressful and we fully encourage our members to make friends and share aspects of their lives with one another. However, there is a limit to be drawn here. This site is designed to be a place of fun - a retreat from the hassles of everyday life. So, before you feel the need to rant and expunge your crazy life drama all over Discord or our OOC boards, please be cautious of how much you share or, at least, in what tone you share it. Someone who is constantly complaining or talking negatively can bring down the mood of the site and discourage others from actively participating in conversations. We don't want to discourage you from sharing your life or to pretend your life is perfect but please remember that roleplaying is a hobby and escape. We want our site spaces to be primarily positive, not just a space for bemoaning hardships. We're not saying we don't care - just please help us to keep the site fun.

Please choose a name for your Discord profile and stick with it. An occasional change isn't too bad but to keep flicking between different usernames can be very confusing for other members - especially if we think a new member has joined us when, in fact, they haven't.

Profanity and swearing are perfectly allowed on all OOC communications, so long as it is not directed specifically at other members. We also ask that the profanities not be used to describe overtly crude or offensive content. Any language or word choices that have a history of racial discrimination or hate, however, are not permitted. Even in jokes, quotes or another context. We have a diverse community of people from all walks of life and though we do not judge those who believe these words appropriate to be used in certain circumstances, we request that all members respect that we do not know the background and personal feelings that every member on the site/server and therefore not use them in deference to them.
Registration
We have a one character per account rule. While we know this can be annoying for some people, our staff have been on forums before where this rule was not implemented and it was both confusing and difficult to manage. As such, we insist on a single character per account. Proboards has a nice system where you can have multiple accounts per email address, so your actual login doesn't have to change, you'll just have to remember to shift between accounts/profiles when you make your posts to ensure that they are from the right character. If you accidentally post a message in the wrong character account, simply delete it and re-login with the correct account to post again.

To avoid cheating or spamming, if a constant change in your IP address is brought to an admin's attention, you will be asked for the reason. If you are unable to provide one, your account(s) may be banned from the site. IP addresses are only ever checked after spamming rules are broken or if needed to keep banned members off the forum or to confirm poll votes and the like. If you are a normal user who only operates a few different devices and IPs for your character, you should have no concerns regarding this rule.
Application
All character applications must be completed within one month. Applications for canon or wanted characters must be completed within two weeks. Any application that has not been submitted for review within those appropriate time frames will be removed from the site without warning. We keep all information from every account we remove on Aeipathy, meaning that old accounts can be recreated. Just DM our Head Admin on Discord to retrieve the information you need when recreating your account.

When creating new characters, Aeipathy is fairly restriction free. We hold no time limits, accumulative counts or gender ratio restrictions. Our only ask is that your current characters have each acquired 30 IC posts and that they have contributed to one of our Events or Provincial Stories. A "contribution" must be the interact/connection with three different character (ergo, you cannot post your character hidden in a corner - they must integrate). These requirements are less daunting than they sound when our Event threads usually contain a large portion of our members' characters, including staff, all of whom are eager to help any member achieve their required contribution to unlock a new character. These requirements are in place on Aeipathy, not to make our members' lives difficult but to ensure that all current characters are active, with current storylines and multiple IC connections, ensuring that they will continue to be looked after as their member is excited for their shiny new character.

Please note that there is one caveat to the rule above. While we love everyone to meet the above requirements so as to ensure engaged and developed characters, the last thing we want to do is limit other people's plots or stories. Ergo, every member gets one "freebie" card to apply during their tenure with Aeipathy. This is a card that can be pulled at any point and it basically allows your next character to be created regardless of how your current creations meet or don't meet requirements. While some members like to use this card straight away, in order to begin their Aeipathy experience with two characters right from the start, we encourage our members to consider future plans: realm openings, faction additions, storylines that are just too tempting to miss. Your "freebie" can be used to ensure that you dont miss out and can create a character exactly when you need to. Please note that, after the "freebie" card has been used, all of your characters (including the one you made with the "freebie") must meet new character requirements when you make your next character.

When claiming a canon character, all claims are limited to one canon character per House. This includes marital Houses for women. Aka, if they were born in one but married into another that member cannot apply for a second canon in either House. The husband's loyalties in this scenario are not divided and remain with his birth house so the same is not true for his player.

We do not have a character limit on Aeipathy but we do expect you to keep all the characters that you have active. Some people can manage a whole handful of characters and post with each on a daily basis, others struggle to keep the activity up with just one or two - we leave it to you and your self-intuition to know what you character limit is. If you have multiple characters, however, and are not maintaining a decent level of activity with each one, our staff may be forced to step in. To define "decent level of activity" is dependent on the character. If you, for example, have an original character who spends large amounts of time out at sea, and you only use them irregularly, this is not a problem. If you have a character involved in multiple plot-lines and time-sensitive relationships with other members and are still only using them irregularly, this could be a problem. This is especially true of any canon character who already have relationships and plots built in upon their creation. Basically, our staff define a "decent level of activity" via how much of a hold up you are creating for other members. Members who want to post but are unable to because of the activity of another writer can lose interest in a site very quickly and we like to keep as many of our members as happy as possible, for as long as possible.
Activity
If our staff are forced to step in regarding your activity, either as a member or based solely on a particular character, we will do so with polite enquiry and an understanding that life or personal issues can cause problems but we are also dedicated to ensuring an active writing environment for all of our members so may be forced to take action and relegate your character(s) to "unaccepted", essentially removing them from play, until you are able to come back and write more frequently. Please do not take offence if such actions are required. We never like relegating characters and will only do so if we see no other option.

We (irregularly) hold Activity Checks on Aeipathy. We do this solely when we feel that a "clean up" is required within our members and characters to ensure other members that everyone who is listed in our Character Compendium and Discord Server are, in fact, active members. We only hold these checks when staff feel they are necessary and we never hold them more than once a month. Generally speaking our Checks occur once every 2-4 months.
Roleplaying
All posts are to be written in third person limited and in past tense. They must also be written in English. While many browsers offer the option to have a page translated the translation is never amazingly accurate so, unfortunately, we do stipulate that all IC posts must be written originally in English.

No spamming. You may post one post reply to a thread but then must wait for someone else to reply before you can post another on that same thread - no double-posting. When topics/threads include more than two players there is no defined order to respond in. For example, the roleplaying order does not have to go Person A, Person B, Person C, Person A. So long as you aren't double-posting, you can respond to a topic as often and as many times as you like, so long as it does not leave a character out of the progression of the story. For example, if Person B and Person C are having a conversation that does not include Person A, despite them being present, then B and C are welcome to post back and forth as much as they like without including A. What they cannot do, is start a fight or leave the room, or do something that Person A should be allowed to react to before the plot continues. We ask that you use your better judgement in how and when you decide to respond and when you want to wait for the other writers in the topic.

Use of drugs and alcohol should be written narratively, not instructionally. In our setting, wine consumption is common and opiates were available but this forum should not read like a how-to guide on taking drugs. Please be considerate of the different ages of writer we may have on the site at any one time.

Profanity and derogatory terms are perfectly allowed so long as it is clear that these are your character's opinions and words, rather than your own. There are no limits or restrictions on profanity so long as it coincides with the no-offensive language rules above.

If you are a member that wants to contribute to the site by adding a new House, Faction, Guild, plot, event or story... or, in fact, any other information into our main Encyclopedia, please note that you are offering our site an addition to our universal lore that other members may want to use. As such, it becomes a permanent part of our Aeipathy lore. It will not be removed if you decide not to stay with us on the site. It is also not under your management or control once it has been added to the Aeipathy lore - it is something to be used and enjoyed by everyone and, like with normal plots, others can change or add to your additions as time goes onwards and our world expands and grows.
IC Life Events
Whilst we, as a community and a site, encourage creativity and adaptive writing, it's important to remember that we are a site who write a story together; that our characters' actions may have knock on effects to other members' stories that we had no intended or expected. As such, communication is key on Aeipathy. It's important to check with the staff team as and when you want your character to undertake a massive life event.

Marriage
If your plot is leading towards your character getting married, remember that your character will need permission from the appropriate characters to go ahead with their union. You can find information on Marriage in the appropriate realm pages under "Everyday Life" to check which characters will need to be consulted on the event of your characters' marriage. If the characters in question are played, you need to contact that members to confirm their characters' permissions of your upcoming nuptials. If they are currently NPCs, please contact our Head Admin JD, or our Deputy Admin Kitsie, for confirmation. Our staff team need to be consulted if the character is an NPC so that, when that character is taken up by another writer, they are given a history of consistent and appropriate choices to build from when making the character.

If the appropriate characters do not grant permission for your characters' marriage, other options will need to be looked at. Please contact our Head Admin JD, or our Deputy Admin Kitsie to discuss ideas.

Divorce/Declaring Widowhood
Please note that there are few instances in which these options are required. For advice on these options for your character, please contact any member of our staff team.

Pregnancy
Contraception was limited if not entirely unavailable during this time period. For information on which realms and kingdoms offer which kinds of preventative and abortive contraception, check their appropriate pages in the "Everyday Life" section. If you plan for your character to not use an era appropriate form of birth control, you must speak to a staff member about performing a "pregnancy roll". This is a dice roll, completed by a staff member. A six is a confirmed conception. If your character does not become pregnant when you want them to... well, practice makes perfect! We herald realism here on Aeipathy so sometimes your character might find it hard to conceive, or they might get pregnant right away - even when they don't mean to. So, dive in and take the unexpected twists of life where you find them!

Miscarriage
Such a topic can be a trigger subject for some. Therefore, we ask that anyone intending on writing a miscarriage seek the permission and confirmation of our staff team. There will normally not be any issues here, but it allows our staff team to be aware that the topic is being played out and that, if other members have it as a trigger subject, we can be careful of how it is discussed in the Discord server. Please also note that any miscarriage of a pregnancy can only occur if the players of both the mother and father characters agree. Any disagreements or issues should be brought to our Head Admin JD, or our Deputy Admin Kitsie.

Birth
Once again, we at Aeipathy like our realism. Therefore, a child's biological sex, and whether they are a single or multiple birth, is only established at their birth. Once your character has been pregnant for 9 IC months, please contact Head Admin JD, or Deput Admin Kitsie. A "birth roll" will be performed and the sex and number of the baby(ies) will be announced. This cannot happen prior to the child's birth. Your character isn't going to know the gender of their child, remember! Please note that "birth rolls" are loaded on one side or the other based on the history of births on the father's side of the family.

Death
If you wish to kill off your character, please message any member of our staff team. Our staff team need to be kept informed of characters being killed so that we can update the information in our Character Compendium and other appropriate information pages in our Encyclopedia. If your character is an Original character, you do not need permission to kill them off - you just need to keep the staff informed. If your character is a Canon character, you must seek permission for them to die IC. This is due to our canon characters being involved in a lot of our global stories and their existence - or lack thereof - having a larger knock on effect to other members' stories. Please note that you may not be permitted to kill off a canon character, but you are always allowed to drop the character if you do not wish to play them anymore, and someone else can take them up. You will never be forced to continue writing a character you don't wish to anymore.
Staff Rules
Respect operates as a two-way street. Our staff are expected to give respect, a fair mind and an open ear to all of our members but the same is also to be expected from our members towards our staff. If you have a request, complaint or reminder to make of our staff, a little courtesy goes a long way - even if they are the member of staff you have a complaint about. Disrespect to our staff members (just like disrespect to any member) will not be tolerated, no matter the subject at hand.

We encourage all of our members to give feedback, suggestions or offer ideas to our staff with regards to any aspect of the forum. We are always looking to improve Aeipathy and we can only do that over time through a team effort. So please - we encourage your opinions.

Members are perfectly allowed (and encouraged) to politely disagree with a staff member's choice or ruling in any particular matter, such as site alterations, profile acceptance or the decisions made over member disagreements. Our staff will then respectfully and politely explain our decision-making process and, if we have made a mistake, change our judgement. However, we also reserve the right to hold to our original choices and ultimately, we have final say on all changes and postings. In other words - we do occasionally make mistakes, and we're happy to accept this but if we feel that no mistakes has been made then, beyond trying to explain our reasoning, we are allowed to simply say (in the politest and most understanding way possible) "Deal with it". At the end of the day, it is our site and creative home that is at risk based on our decisions; so we have to be able to stand by them.

The Aeipathy staff reserve the right to disallow any element of a character or plot device on the site. This will rarely be done and may only be a case of refusing certain face claims for lack of historical elements or banning a certain type of historical detail because we feel the plot device has become saturated on the site but if and when we do decide to disallow anything on the site, we reserve the right to do so.

Due to the fact that we don't want to encourage inactivity in our members, a staff member should always be active on the site. This means checking in at least once every other day or so. As with all members, it is obviously understandable for staff members to disappear for personal life reasons like exams, jobs or events but an absent staff member will always let the rest of the moderators and admin team know, so that our members are never left hanging.

In order to encourage a good standard of roleplaying, staff members will be active on the roleplaying boards, as well as the OOC boards, and be producing the expected quality of writing. High levels of grammar and spelling accuracy, a zeal of creative writing and a few paragraphs per post on average. This is the standard that we ask all of our members to aim for but we expect our staff to adhere to this style of roleplaying more stringently, in order to lead by example.

Our staff will always be here to stay. In order to apply for a staff position at all, a member has to have 100 posts to their name, and will then continue to be around after they've been promoted to staff. So, our members can be confident that, when they message a staff member, they will not be met with silence when that staff member suddenly disappears.
[attr="class","enc_divide"]
[attr="class","enc_main"]
[attr="class","enc_icon"]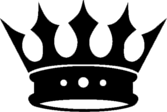 [attr="class","enc_title"]
Our Tutorials
[attr="class","enc_line"]

Step-by-Step Guides

[attr="class","enc_line"]
Create a Wanted Ad
To have your wanted ad added to our Character Compendium, simply complete the code below and message it to our staff team. Our staffers will then get the ad up on the compendium, as well as give it a shout out on our Discord server, so that everyone knows to go and check it out!

Please be aware that all Wanted Ads require a minimum of a 300 word character blurb. We require this to assure ourselves and those who are interested of the dedication of the creator. No-one likes to take up a wanted character that gets left by the wayside. Ergo, our staff team require at least 300 words of detail on the character in order to accept it into our compendium. This blurb can include connections, relationships, personality, history, appearance and anything else you can think of; the focus is entirely up to you but it should touch on all of these at least a little, so that other members know the general idea of what you're looking for in the character.
[b]Request Made By:[/b] Your Name
[b]Full Name:[/b] Character Name
[b]Nickname(s):[/b] If Applicable
[b]Current Age:[/b] Character Age
[b]Marital Status:[/b] Character Status
[b]Occupation:[/b] Character Occupation
[b]Kingdom of Birth:[/b] Athenia/Colchis/Taengea/Bedoa/Egypt/Judea
[b]Currently Resides In:[/b] Athenia/Colchis/Taengea/Bedoa/Egypt/Judea
[b]Character Blurb:[/b] 300 Word Blurb
[b]Face Claim:[/b] Full Name
[attr="class","button"]Submit Your Wanted Ad
[attr="class","enc_divide"]
[attr="class","enc_main"]
[attr="class","enc_icon"]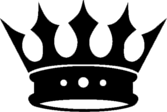 [attr="class","enc_title"]
Issues and Aid
[attr="class","enc_line"]

Got a Problem?

[attr="class","enc_line"]
Aeipathy is a medium-to-large (and still growing) community. In order to fasciliate helping as many people as we can, as efficiently as we can, we have a system in place to be following when an issue needs to be raised. If you have a concern, or query, or need aid from a member of staff, please follow the steps below...
How to Seek Help
When going to the staff team for help, it's important to go to the right member, in order to get the answer you're looking for as quickly as possible. You can speak to any Staff Member regarding any issue on the site. However, the below list are areas of expertise for each of our staff members which means seeking them out specifically will speed up the process for you.
Which Staffer?
[attr="class","enc_table"]Kitsie
Deputy Admin
— Member Disputes, Issues or Drama
— Global Plot Queries
[attr="class","enc_table"]Cissi
Community Moderator
— Questions Regarding Site Lore
— Issues or Bugs with the Site
— Help Finding Your Way Around the Site
[attr="class","enc_table"]Berry
Community Moderator
— Questions Regarding Site Lore
— Issues or Bugs with the Site
— Help Finding Your Way Around the Site
[attr="class","enc_table"]Maxie
Mentor Moderator
— Questions Regarding the App Process
— Questions about Wanted Ads or Open Canons
— Issues with a Mentor or the Mentor System
Contacting JD
Our Head Admin, JD, is
always
happy to help, however she can. But as we have now grown to a size where her DM box is constantly manic, we ask that our members appreciate the physical restraints on one person's time. If you would like JD to handle your issue personally, this is perfectly fine.
However
, please be aware that it will likely be handled a lot slower and with longer delays, due to the sheer volume of messages sent to JD on a daily basis. If you would like a speedier solution to your issue, please allow the table above to direct you to the appropriate staff member. If an issue needs to be raised or escalated to JD, our Staff Team will do so. If a staffer is already handling an issue and
you
would like it escalated to JD, simply say so and it will immediately be done. We encourage general queries and issues to be sent to our staff team as detailed above, so that JD then has the time to deal with these escalated issues.
Too Many Cooks
Our singular rule when handling issues or reporting problems to our staff team: Please report the issue as soon as possible to an appropriate member of staff (or whomever is online - we are always willing to help however we can) and then
do not
further discuss the issue with other members or staffers. This is not because we want to pigeon hole you or hide the idea that we have issues or queries on our site. This is solely a rule being put in place through experience of our community. We have an awesome bunch of people on Aeipathy. They are kind, compassionate, caring and - above all - determined to be helpful. As such, we have found in recent times that someone will come to a staffer with an issue that needs resolution and, instead of that staffer then having the time to correct the issue, that
same
issue has then been brought to their attention multiple times by other members. It has then transpired that the original member to have raised the concern also voiced it elsewhere which prompted the members in question to try to be helpful by sending messages such as "I don't mean to overstep and I don't know if someone has messaged you (the staffer) about this yet but..." This means that our staff team are then required to spend time assuring another member that all is well and the concern is being handled; which is time away from actually handling it. Ergo, - If you present an issue or query to a staff member, please allow them to complete that query or resolution before you voice it elsewhere. It will allow us to work faster and more efficiently on your problem. On the flipside of this, if anyone comes to you as a member with a query or issue, please direct them towards contacting the staff team. That way, they can inform you if they already have done so and therefore avoid the additional and unnecessary communications.