[attr="class","enc_main"]
[attr="class","enc_icon"]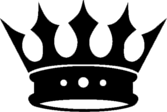 [attr="class","enc_title"]
Religion and Faith
[attr="class","enc_line"]

Beliefs, Practices, Gods and Magic

[attr="class","enc_line"]
Even if your character is not religious (a rarity in these times but atheists
did
exist), it is important to recognise the level of impact that the belief in the afterlife and divine beings had on societies as a whole, during this time. These were not religions that were adhered to at certain times of the day or at certain points in the week. The Gods or faith of these people were a factual and unarguable element of life and held stronger than any mortal law.
Rules on the playable Gods, Curses, Blessings and Mortal Personas can also be found towards the bottom of this page. For further information on how these work, please speak to a member of our staff team.
[attr="class","enc_divide"]
[attr="class","enc_main"]
[attr="class","enc_icon"]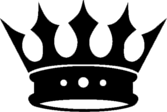 [attr="class","enc_title"]
Greece
[attr="class","enc_line"]

Polygrecian

[attr="class","enc_line"]
The kingdoms of Athenia, Colchis and Taengea, all hold a belief in the same religion; polygrecian. This faith believes in the pantheon of the Greek Gods. Whilst this would normally include the Olympians, the Titans and the Primordial Gods, we currently only have the Olympians on offer to be played or prayed to. Our world (and characters) accept the existence of the Titans and Primordials and they can be mentioned in roleplay posts but the religion of this era is focused on the Olympians currently ruling the heavens.
The Greeks are a highly superstitious populace. Anything that cannot be explained (and some things that can) are attributed to the Gods. Bad weather, poor harvests, accidents of birth, genetics. Anything of both great and poor fortune was attributed to the Gods but, more specifically, that the Gods were either blessing or punishing someone based on their own behaviour. The actions and choices of the Gods were often the blame of someone mortal. Whilst the Greek Gods are capricious and selfish beings; mighty and powerful and able to do that which they will, it is not normally thought that the Gods waste their time and acts on those who are unworthy of notice. Ergo, the blame for the Gods actions will almost always be attributed to the mortals in question.
In general, the Greek Gods are considered to be self-centred creatures who are willing to do whatever they like and are only swayed by great acts of devotion or horrendous insult. They keep to themselves on Olympus, enjoying the paradise they create and only occasionally bother with the mortals. However, they are believed to be omnipotent and mighty; able to do anything. Whilst the Gods played by members might not be quite that powerful (so as not to upset the balance on the site) the IC characters most definitely
are
and the people of Greece are highly terrified of the Gods. Fearful of upsetting them and horror-struck at the idea of offending any of them. Worship towards the Gods is very devout and carefully done so as not to offend one God by paying too much attention to another.
Everyday Worship
The Gods are worshipped on a general basis but they are also worshipped with specific focus. Certain families might worship a particular God that they believe is important to their work or their lives, or whom they believe have protected them in the past and whom they have the favour of. Specific individuals might pray to specific Gods also, in-sync with or regardless of familial loyalties. On top of this, people might pray to specific Gods based on circumstance or context. Regardless of who they might pray to normally, soldiers will almost always pray to Ares for victory before going into battle. Or young women might pray to Aphrodite for fertility if they wish to bear a child. The Gods can be worshipped both as a whole and specifically but they can also be very jealous and covetous of their "territories". Praying to the wrong God for the wrong purpose can result (people believe) in great misfortune or the turning of an angry divine eye.
The Gods can be appeased in many different ways. They are believed to be omniscient, so anything a person does in their name or honour is believed to be noticed by the Gods. The most common ways of offering praise and worship to the Gods are temple visits, presenting offerings to any temple or statue of the God in question, praying to the Gods (both verbally and mentally - though whether the Gods can hear internal thoughts is a contested subject among mortals) or doing something that visually show as being in the name of a God. Such as wearing a depiction of Ares on your armour, going into battle and emerging victorious; the armour itself offers what you do while wearing it to be in honour of Ares.
In Game
When wanting to offer up praise or worship to a God that is currently in play (and whom you therefore want to see the prayer in order to be considered regarding blessings, curses or storylines), you simply tag their name in your post. E.g. "@zeus". This won't be shown in your post but it will send a notification to the God's account so that the writer knows you've sent out good (or bad) thoughts towards the God.
The Gods
The Olympians
[attr="class","enc_canons"]
Zeus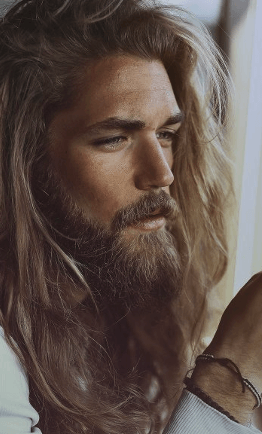 Pantheon: Olympians
Title: King of the Gods
Sex: Male
Worshipped: Greece
King of the Olympian Gods, with an arrogance and pride to accompany the position, Zeus was the Greek God of the Sky before ascending to the throne of Olympus. Greedy, vengeful and an insatiable lover, Zeus is known for taking what he wants, when he wants it, regardless of the objections he may face or the damage it does to his wife Hera's dignity. More a coercer than a bully, Zeus takes by means of seduction and trickery but when necessary is owner of divine lightning that he can use to strike down his foes.
[attr="class","enc_canons"]
Hera

Pantheon: Olympians
Title: Queen of the Gods
Sex: Female
Worshipped: Greece
Wife of Zeus and mother to his sons Ares and Hephaestus, Hera is the Queen of the Olympian Gods and Goddess of childbirth, marriage and women. While her husband has continued to produce children with his multiple lovers, Hera has lost none of her strength and cunning but is now fuelled by spite. A vicious woman, when necessary, and a harsh mistress of justice at best, Hera is a Goddess one would do well not to enrage. One of Hera's most amusing pursuits is to curse and destroy those her husband becomes "fond" of.
[attr="class","enc_canons"]
Poseidon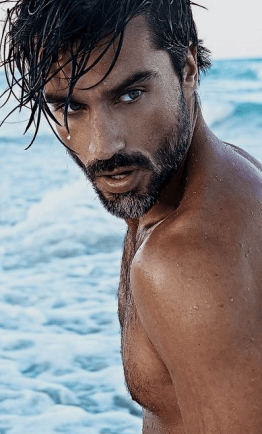 Pantheon: Olympians
Title: God of the Sea
Sex: Male
Face Claim: Fabricio Zunino
Worshipped: Greece
TakenBrother to Zeus and Hades, Poseidon is the middle of the three brothers and rules the Sea with all the power and authority that Zeus rules the heavens. Incredibly powerful but usually unconcerned with the lives of mortal man, Poseidon is prayed to often in realms where soldiers must sail across oceans and sealife is an important commodity. With one word, Poseidon could wish these realms out of existence simply by his power over the waves and the creatures who live in them.
[attr="class","enc_canons"]
Aphrodite

Pantheon: Olympians
Title: Goddess of Love
Sex: Female
Worshipped: Greece
Known for her mind-bending beauty and insatiable appetite for men (both mortal and immortal), Aphrodite is the Goddess of love, desire and all things beautiful. A Goddess constantly entertained by the world of man and eager to play games with mortal lives, Aphrodite is a powerful but emotional Goddess. Easily offended, easily moved and eager to exert her power wherever she sees fit, Aphrodite is a whirlwind of chaos - for what is more destructive than the power of love?
[attr="class","enc_canons"]
Hephaestus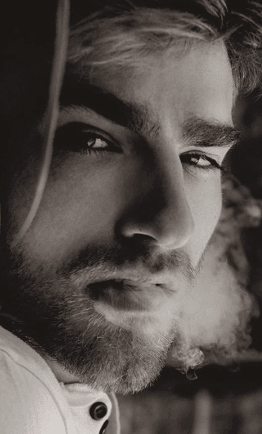 Pantheon: Olympians
Title: God of Fire
Sex: Male
Worshipped: Greece
Less famous in the pantheon of Olympus, Hephaestus is none less a powerful and significant God. The God of Fire and Blacksmithing, Hephaestus is responsible for crafting Zeus' lightning bolts as well as the armour worn by classic Greek heroes. Unchallenged as the greatest craftsman in the divine realms, Hephaestus also controls the element of fire to his liking and holds little love for the mortal world. Instead, his gifts of armour and weaponry are often created at the behest of another God for their favoured mortals.
[attr="class","enc_canons"]
Ares

Pantheon: Olympians
Title: God of War
Sex: Male
Worshipped: Greece
Face Claim: Nick Bateman
TakenCalculating in battle and hot-headed in everything else, Ares is the God of War and for good reason. Unbeatable in his chariot of fire and merciless in his victories, it is to Ares that the mortal world pray when they are required to go into combat. Courage and military sacrifice are the best ways to please the God of War, while mutiny or cowardice are his biggest triggers of rage.
[attr="class","enc_canons"]
Athena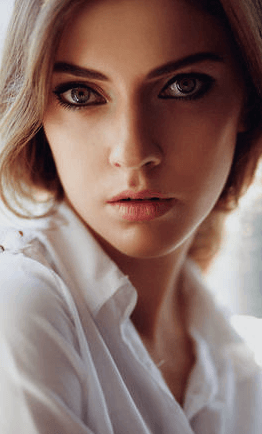 Pantheon: Olympians
Title: Goddess of Wisdom
Sex: Female
Worshipped: Greece
The daughter of Zeus and his first wife Metis and Goddess of both War and Wisdom, Athena is one of the strongest female Gods in the divine realm. Not only is she a skilled fighter in her own right - far more powerful than any mortal - she is also Goddess of wisdom, strategy and the honest pursuit of knowledge, leading to an ability to snatch victory from the jaws of defeat. Athena is favourable towards strong women but no less so towards strong men and values a sharp mind and brave attitude - especially when the two are combined to create a military effort designed to save lives and create a more efficient victory.
[attr="class","enc_canons"]
Apollo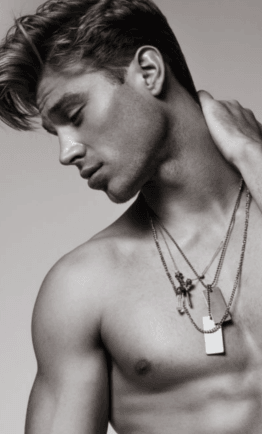 Pantheon: Olympians
Title: God of Light
Sex: Male
Worshipped: Greece
Twin brother of Artemis and the son of Zeus and his immortal lover Leto, Apollo is a God of many talents. Famed for riding his chariot across the skies every dawn to bring in the sunrise, he is known as the God of the Sun but is also the deity of music, medicine and the arts. Known for taking the form of a beautiful adonis of a young man, Apollo is strong yet sensitive, courageous yet jealousy and likes to play in the realms of man almost as much as Aphrodite.
[attr="class","enc_canons"]
Artemis

Pantheon: Olympians
Title: Goddess of the Hunt
Sex: Female
Worshipped: Greece
Twin sister to Apollo and the daughter of Zeus and Leto, Artemis is the Goddess of the Hunt. Also associated with the moon, forestry wildlife, archery and most importantly chastity and virginity, Artemis is a virgin Goddess, sworn to remain pure and rejects the construct of marriage and sex. She is the protector of young girls and supports and protects women during childbirth.
[attr="class","enc_canons"]
Dionysus

Pantheon: Olympians
Title: God of Wine
Sex: Male
Worshipped: Greece
The God of festivals, celebration and religious ritual, Dionysus is far from a simple god of alcohol and drunkards. Worshipped through zest of life and jovial activities such as singing, dancing and parading around naked in his name, Dionysus is also known to be benevolent to his followers, yet strict in his upholding of religious law. He has also been known to smite down retribution in cunning and creative ways...
[attr="class","enc_canons"]
Hermes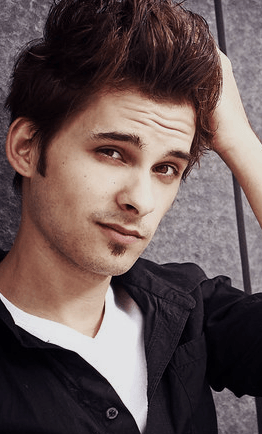 Pantheon: Olympians
Title: Messenger of the Gods
Sex: Male
Worshipped: Greece
Protector of travellers, thieves, athletes and traders, Hermes is the God of Commerce and Trade. With winged sandals and quick-of-foot, Hermes is the only God to be able to travel throughout both Olympian realms (Olympus and the Underworld) and the mortal realm, without the permissions of the relevant rulers. An escort to the souls of the dead as they descend into the underworld and employed as messenger between the other deities, Hermes is another son of Zeus and famed for his good-nature, positive outlook and amusing trickery.
[attr="class","enc_canons"]
Hades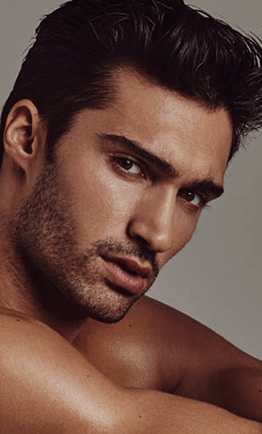 Pantheon: Olympians
Title: God of Lost Souls
Sex: Male
Worshipped: Greece
Face Claim: Mario Loncarski
TakenThe youngest of the three divine brothers: Zeus, Poseidon and Hades, Hades is the God of Lost Souls and ruler of the Underworld. Known for his insatiable greed in having as many souls fall into the underworld as possible, Hades is known to favour mortals with blood on their hands. Not heartless, however, Hades has in several myths of the ancient world loved and been loved. Known as the "Unseen One", Hades uses his guarddog Cerberus, the souls under his dominion or his divine brethren to interact with the human world, rarely entering into it himself.
Death and the Afterlife
The Greeks believe that, after death, the spirit or soul of a person leaves the physical body behind and travels to the Underworld, guided if needed by the God Hermes. Once there, the soul is taken by Charon across the River Styx (provided that they were given coins with which to pay the ferryman upon their funeral rites; else they are left at the side of the river unable to be with their loved ones) and into the Underworld. Within the Underworld, there is the Pit; the realm of the damned, and the Elysium Fields; home to those at peace. Over all of this, the God Hades rules; his souls granting him power.
Unlike in the Christian faith where souls go to Heaven or the Hell (up or down), the Greek version of the afterlife is all in one place; deep beneath the earth in the realm of Hades. The equivalent of "Heaven" is the Elysium Fields where one can be reunited with their loved ones. There is no entry into Olympus. Olympus is where the Gods reside and only heroes and Gods can take their place among the Olympic pantheon.
Athenia
In Athenia, when the last rites and funeral practices are carried out, they burn and cremate the deceased. Setting them onto a pyre and placing coins for Charon on the eyelids, the deceased is burnt in ceremony whilst songs of mourning are sung. The burning is seen as a ceremonial and physical passing and the ashes that are left behind are not considered precious in any way, unless the person who died was of great importance (such as a ruler or leader or man). In this case, the ashes may be kept in an urn and kept in a crypt for posterity, but the ashes themselves are no longer considered an emotional link to they who died.
Colchis
The Colchians perform almost the exact same process as the Athenians. Their pyres are often built tall and mighty (in reminiscence of their own mountain ranges) rather than decked with fine fabric like in Athenia and they will burn their loved ones with the equipment of their trade. Even a prince or king will be burnt with his armour, for example, rather than simply in his ceremonial clothing. The ashes of the deceased are scattered into the sea and sky from the side of one of the Kirakles mountains unless they are of the immediate royal line: in which case they are kept in urns within a vault, inside the Hall of the Gods.
Taengea
In Taengea, where there is plenty of land, the dead are buried rather than cremated. Still buried with money to pay Charon to cross the river in the next life. The burial site is often (but not always) marked in some way - such as with a tree or stone. It is rare for any stone markers to be etched or carved in some way, but sometimes they depict a symbol or crest. There is no sacred or consecrated ground for the polygrecian faith. As such, a loved one can be buried anywhere. Therefore, they are normally buried within the land of their homestead or family's property.
[attr="class","enc_divide"]
[attr="class","enc_main"]
[attr="class","enc_icon"]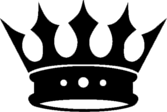 [attr="class","enc_title"]
Africa
[attr="class","enc_line"]

Ancestral, Polykemetic, Judaism

[attr="class","enc_line"]
The African Realm is more fractured than that of Greece. Not only do the peoples of each kingdom operate within a different cultural norm and set of social mores that define their manners and thoughts towards each other and to outsiders but also their own religions and faiths. Unlike how all three Grecian kingdoms are polygrecian in faith, the African realms each have their own beliefs in spirituality, deities and the afterlife. The Bedoans believe in an ancestral faith, the Egyptians in the Kemetic Pantheon of deities and the jewish people of Judea in Yahweh. Read below for how this impacts on their lives and their beliefs in the afterlife.
Everyday Worship
Bedoa
Due to their "faith" being more a belief in the afterlife than a religion with particular deities, the Bedoans have no strict or routine manner of worship. They don't have rituals or strong opinions on exactly
how
to honour their ancestors. As such, it is more about how they live their lives, with the threat of "shaming" their ancestors an encouragement to live a life that they specifically believe that their ancestors would approve of. The only manners in which their Ancestral Faith is outwardly shown or utilised is in smoke tents or dreams where Bedoans might try to communicate with the spirits of those who have gone before. This is not a common thing and is usually carried out only by members of the tribes that people believe to have great clarity of spirit and great wisdom.
Egypt
The Egyptians believe in the Kemetic pantheon of Gods as an accepted fact of life. Ptah created all things... Nephthys brings the night every dusk... Ra commands the sun and whether it rises. The Gods are more an explanation for that which is unknown, than they are a set of deities to be specifically worshipped. The Egyptians do not believe that the Kemetic Gods have any particular interest in human beings, let alone any specific mortal individuals. They believe that they have the power and the influence to mess with the mortal world if they wanted to but that they rarely do. As such, there is less fear of the Gods in the Egyptian people than there is in the Greek realm. There is a less strong belief that, if a God wishes to commit a great natural disaster it is unlikely to be because of a human, nor corrected by one. The Gods do as they wish and that is that. That being said, this doesn't stop the Egyptian people from celebrating that which the Gods have given them. They pray at temples, give offerings of thanks and generally (if they can afford to) live a hedonistic life as a sign of honour and gratitude to the Gods who gave them the world and life that offers them the chance to do so. Whilst the Kemetic Gods are, indeed, believed to be all powerful, the Egyptians see themselves as the blessed chosen children of them and thank them for their lives. Rather than living in fear of their almighty power.
Judea
The Judean people follow the rules of the Ten Commandments in their lives and attempt to behave in manners that conform to humility and dignity. They attend temple on a regular basis, adhere to the Sabbath (which in Judaism is Saturday) and believe that judgement awaits them after death based on how well and good they lived their lives until that moment; thereby sending them to either Olam Ha-Ba (a heavenly place tied to the Garden of Eden) or to Sheol (described as a bleak place like a "pit" where souls are forgotten). This concept was later adapted by the Christian faith into Heaven and Hell. The Jewish faith is full of different ceremonies that are either tied specifically to their religion or to the process of growing up within a Jewish Community. These include, readings from the Torah in Hebrew, visits to temple, adhering to the Sabbath (which is a Saturday) and many others. For more information on each, individual ritual we recommend Googling the practices and traditions of Judaism.
The Gods
Ancestral Faith
The faith believed in by the people of Bedoa is that of Ancestral Faith. They believe in the spirits of their ancestors and those who came in earlier generations existing on a different plain of existence. They believe that their ancestors watch from that ethereal place, guiding and praying for the good fortunes of their own descendants. The Bedoans believe that some are granted the ability to converse with the spirits of the dead; either through dreams or smoke-induced rituals and believe in living good lives that their ancestors would be proud of, based on the fact that they are always watching...
How the individual people of the Bedoan tribes give homage and thanks to their ancestors and the wisdom they pass down is generally up to the tribe or to the individual themselves as it is most respectful to offer worship to previous generations in a manner that they
personally
would appreciate. Ergo, different tribes and people will honour their faith in different ways, depending on who specifically they are wanting to honour.
The Kemetics
[attr="class","enc_canons"]
Ptah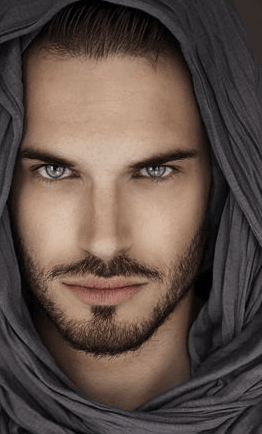 Pantheon: Kemetics
Title: God of Creation
Sex: Male
Worshipped: Egypt
Ptah is the creator god, from which the earth and everything in it came, including the other gods. He is also the god of craftsmen, who worship him for his innovative and inventive qualities. Always striving to create, he is a god who does not cease to bring life into existence. It is said that the earth, the flowers, the waters, are all perpetuated by Ptah and his generosity. While not as terrifying as Sekhmet, Ptah is not to be trifled with. When he is angered, it is said he shakes the world in his rage with earthquakes. Unlike Sekhmet, he is slow to anger, but powerful and unstoppable until he is appeased.
[attr="class","enc_canons"]
Ra

Pantheon: Kemetics
Title: God of the Sun
Sex: Male
Worshipped: Egypt
The sun god Ra is a powerful deity and the one most central to every day Egyptian life. It is also from Ra that humans were created. He is a god of duty and honor, never failing in his daily journey of moving through the sky and into the underworld below. Though he is powerful, Ra ultimately is also a non-confrontational god. He has the interesting distinction of being the most powerful and arguably the most gentle towards his fellow divine beings.
[attr="class","enc_canons"]
Sekhmet

Pantheon: Kemetics
Title: Goddess of War
Sex: Female
Worshipped: Egypt
Sekhmet, the goddess of war, is a fierce goddess and a powerful force to be reckoned with. Known as "She who mauls" and "Mistress of Dread", this is a goddess to fear. Her wrath is well known among the heavens and the earth and entire festivals are held in her name to appease her with wine. Her bloodlust is so great, that she nearly destroyed all of humanity in her desire to quench it. The only way to calm her is with copious amounts of alcohol.
[attr="class","enc_canons"]
Hathor

Pantheon: Kemetics
Title: Goddess of Fertility
Sex: Female
Worshipped: Egypt
Hathor is the goddess of fertility and consort to the god Ra. She is both a motherly, empathetic goddess, as well as fiercely protective to the point of vengeful. Towards Ra, she is more protective than most, and likely loves him more than the rest of her lovers. More than that, Hathor is a goddess of the sensual, be it taking lovers, music, or enjoying the effects of the blue lotus flower; she is a lover to many gods and a great enjoyer of the pleasures of life.
[attr="class","enc_canons"]
Horus

Pantheon: Kemetics
Title: God of the Sky
Sex: Male
Worshipped: Egypt
Horus is the most king-like of all the gods, and is the personification of Pharaohs. He is not a peaceful god and will not let injustice rest until a resolution has been reached. Persistent and clever, Horus is a god who was born to lead. God of the sky, he is important in that he contains both the moon and the sun. A victorious warrior in his own right, Horus both demands respect, and earns it besides.
[attr="class","enc_canons"]
Nephthys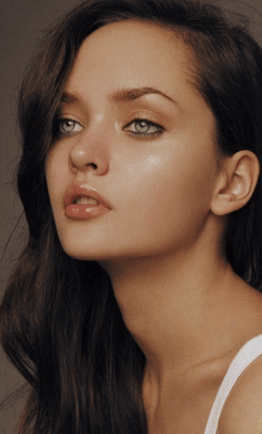 Pantheon: Kemetics
Title: Goddess of the Night
Sex: Female
Worshipped: Egypt
Commonly depicted as a calming presence clad in ebony cloth, Nephthys is the darkness that consumes Egypt every night. However, do not confuse this darkness with an evil entity, especially when it comes by the hand of this goddess. Nephthys is easily one of the few deities in the kemetic pantheon who has a genuine interest in the lives of humans and is often seen as a protective force, especially over the dead. Fiercely maternal over humans, in addition to her own son Anubis, this goddess has certainly earned her title of "Friend of the Dead". To the living, Nephthys is the voice on the wind in the night that brings comfort and good news to those who were left behind to grieve.
[attr="class","enc_canons"]
Thoth

Pantheon: Kemetics
Title: God of Knowledge
Sex: Male
Worshipped: Egypt
Representing balance and justice within the pantheon, Thoth is a god you would want to remain in good graces with if you can manage such a feat. As the god of scribes and other scholarly arts, Thoth has a soft spot in his heart for all those who favor intellectual pursuits. However, this does not mean that others who are recently deceased cannot call upon him for defense before their heart is weighed. Don't confuse this act with genuine concern over your fate. After all, Thoth cares little for the individual human. Instead, like all sorts of other creatures, he only sees humans as specimens to be studied and not dolls to be dragged about on a string.
[attr="class","enc_canons"]
Seth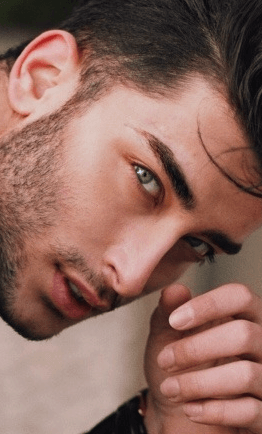 Pantheon: Kemetics
Title: God of Chaos
Sex: Male
Worshipped: Egypt
As the god of chaos, Seth is easily the 'loose canon' of the pantheon. He's not overly nice or gracious to his fellow gods or humans and tends to hold a greedy need for power. Capable of not only needling the other gods, but outright murder besides, Seth is matched only by Horus in terms of ambition. Seth is usually thought of as deceitful and underhanded in his methods and is not very popular among the gods or the human. His violence knows no bounds but he is not above working with the other gods, specifically Ra, to achieve a common goal.
[attr="class","enc_canons"]
Anubis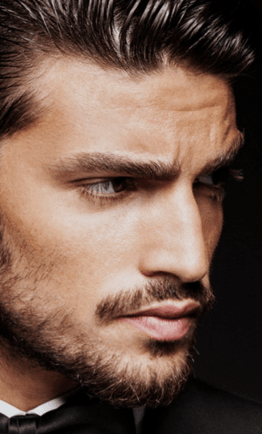 Pantheon: Kemetics
Title: God of Judgement
Sex: Male
Worshipped: Egypt
When death comes, it is to Anubis that a soul goes to first. Tall, grave, and unwaveringly fair, Anubis attends the scales that weigh a person's heart and decides where the soul goes. He is impartial towards humans and doles out punishments or rewards accordingly. Though this isn't to say Anubis is ice cold. He is a protector of the dead and feels empathy towards them as well as pride in his work. Mostly associating with Osiris, Anubis spends most of his time in the realm of the dead. People look to Anubis for hope because they know that he cannot be bought or sold; he is as he has always been; benevolent judge and jury.
[attr="class","enc_canons"]
Osiris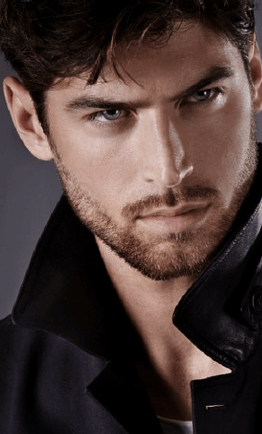 Pantheon: Kemetics
Title: God of Death
Sex: Male
Worshipped: Egypt
Osiris, is the god of the afterlife. Like Ra, he is a god who is known as "He who is permanently benign and youthful" and also as the "Lord of Silence". Not at all a dreary god, he is there to pass judgement and to watch over those who pass into the realm of the underworld. Though he was murdered by his brother Seth, he does not find his lot to be terrible. Rather, he helps those who mourn to find rejoicing afterwards. Death need not be frightening.
Judaism
The people of Judea are Jewish, both in ethnic origin and in faith. This is a non-fictional and still practised religion today, so for further information on the faith, you can search the real faith of "Judaism". However, the general impressions of the faith are lessons in humility, generosity and compassion, along with a strict belief in the Jewish community. They speak their own language (Hebrew), have their own social mores and rarely marry those of non-Jewish descent. They are a close-knit and sometimes closed off community and believe in, what is now considered to be the Judaeo-Christan God - referred to as Yahweh or Jehova. This God is believed to be an omniscient, omnipotent and vengeful God (Old Testament God) and inspires great fear in the people. The threat of the afterlife and whether their souls will reach Olam Ba-Ha or Sheol is a driving force for the Jewish people to live their lives by the Ten Commandments as closely as they can. Due to Judaism being a practised faith today, we do
not
offer the opportunity, here on Aeipathy, for someone to roleplay Yahweh/Jehova. We feel that this would be inconsiderate to millions of people for whom this religion is so important. Please also note that, while we are a historical fiction site we do ask that those who want to take on a Jewish character do at least a cursory bit of research into the religion, so as not to portray it horrendously wrong; but at the same time, we ask for leniency from those who are of this faith as not everyone on the site will have the same knowledge-base as you with regards to portraying their characters' religious practices. We ask that our members take on an attitude of generous learning and help one another in their research and understanding of one of the longest established religions in the world.
Death and the Afterlife
Bedoa
The Bedoan people, in general, are buried in the sands of the desert; returned to the land. Their graves are marked by construction of a low and long stone dome that covers the area of the dead so as to stop winds of the desert from unearthing the grave. Over time, the dome itself is covered in sand and the burial hidden from view entirely. The Leiers of tribes, however, are given a much larger and ornate affair. This is not due to the Leier being considered a more important person than your average tribesman but more a ceremony in which the Leier is a representation of the tribe as a whole. Many loved ones grieve for any of their own family who have passed during a Leier's particular reign, when that Leier is given their funeral rites. When the Leier of a tribe passes away, the tribe journeys to Oorsprong without delay. The tropical, jungle vegetation of Oorsprong offers them the chance to cut down a tree (another is planted in its place) and carve and hollow the trunk into a casket with designs and shapes specific to the Leier in question. The casket is painted and blessed and then taken to the nearest coastline, where it is released onto the water and sent into the other worldly plain, in order for the Leier to join their ancestors in the next life.
Egypt
The Egyptians practice of death is greatly elaborate - especially for the upper classes. They believe that, in order to succeed in reaching everlasting paradise one's Ka (soul) and Ba (body) must be in perfect order and harmony upon your death. In terms of the body, those who prepared funeral rites would perform a series of procedures to ensure that the body was "in order". This included, removing the organs of the body (including the brain through the nasal cavity) and placing them into canopic jars. Embalming and mummifying the body and placing them inside a shaped casket known as a sarcophagus. This casket is then placed in some form of tomb or vault which completes ensuring that the body is in "order". The soul, on the other hand is handled by the Gods. Thoth and Anubis handle the Ka upon its entry into the realm of death (known as Duat). The "heart" of the soul is weighed against that of a feather and, if found to be heavier than the feather (heavy with sin) the Ka is forced to deal with Thoth. If the soul is light, it is considered "in order" and if the body has also been prepared correctly the two are therefore in harmony and the soul of the deceased can move on to paradise. It is believed that the Ka arrives in paradise with all of the items that the Ba is buried with. Hence many tombs of high ranking individuals being filled with gold, jewels and even slaves and soldiers; so that they might have the rich and powerful life in the afterlife that they had in the living world. If the soul being weighed is found to be too heavy, the Ka has one last opportunity to enter paradise. Judgement passed by Anubis (who weighs the heart) they must seek an overturn from Thoth; God of Knowledge. Thoth operates on pure logic and is wholly fair. Rather than begging for entry, the Ka must argue and debate its own heaviness, explaining their sinful ways and seeking understanding and justification for their behaviour during their years as one of the living. If your argument is valid enough, your sins are forgiven, the heart of your Ka becomes light and your are permitted into paradise. If you were found lacking by both Anubis and Thoth, the Ka must progress through a series of hellish trials and experiences (different for every soul based on their own fears and attributes) suffering for a period of time established by Osiris, God of the Dead, before then being converted and reincarnated back into the living. It is believed that the torment a Ka must go through before being reincarnated makes them stronger and wiser for their new life, in the hopes that they will live it better and that their heart will be light upon their next death. Sins that can cause the heart to become heavy include heresy, cruelty, stupidity and having lived your life in a useless manner.
Judea
The Judeans believe in the burial of their dead and full funeral rites being performed. The mourners attend the funeral as the deceased is lowered into the ground and prayers as said. The burial must happen in sacred ground (usually in an area stipulated by the local temple) and a stone marker is placed as a headstone. It is customary to leave stones atop the grave markers when visiting a dead loved one, instead of the more common flowers (stones are a more permanent symbol) and it is common belief that wilting flowers on a grave brings bad luck to the still living relatives. The Judeans believe that, after death, the soul goes to either Olam Ha-Ba (a Garden of Eden sanctuary of peace and joy) or Sheol ( a bleak pit in which the person is forgotten). There is no form of purgatory or hell in the Jewish faith.
[attr="class","enc_divide"]
[attr="class","enc_main"]
[attr="class","enc_icon"]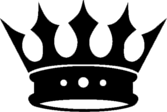 [attr="class","enc_title"]
Divinity
[attr="class","enc_line"]

Playing a God on Aeipathy

[attr="class","enc_line"]
As you may have already read, Aeipathy offers an element of roleplaying different from any other. While the majority of our characters and their stories are created through the trials and tribulations of the mortals in our ancient world - kingdom disputes, political marriages, wars etc. - we have an added complication to story-lines in the form of the ancient Gods. Religion and faith were hugely important the real historical nations that we take our inspiration from and, in order to mimic this significance and the effect that said Gods had on the lives of mortal men (either actively in myths and fables, or spiritually in their real world teachings and guidance) some of our members actively roleplay the Gods that our mortal characters prayed to. These members have the (within limitations) ability to steer plot-lines, grant blessings or enact curses on the mortal realm.
Whilst this element of our story-telling is minor and has a carefully monitored level of effect on other characters, our staff team helps members to utilise the Gods in a way that continues the global story of Aeipathy, creating new plot-twists, changes of atmosphere or a little "shake up" now and again that keeps our setting interesting, before it can lull into a sense of staid routine. Our Gods are not here to control the world or reek havoc entirely; but to be used as a plot device to keep the world of Aeipathy turning.
To add an additional element of fun - only Staff members know who plays our Gods. The applications for God characters are anonymous and hidden and when a God is selected from the applicants they are added to a secret God chat on the Discord and given access to the appropriate God realm boards. They are forbidden from allowing others to know that they are Gods and they are unable to discuss their divinity or anything that might hint at insider knowledge on the general chat. This means that no-one is aware which of the original characters on the site are actually Mortal Personas (because no-one knows who plays the Gods) and means that when your character is interacting with an original character, they may or may not be pleasing or angering a God...
Apply for a God
Interested in playing one of the above listed Gods? Due to the Gods being able to create mortal personas within the world of characters we already have, our way of recruiting new Gods is very specific. Firstly, we're required to have enough Members. We have one God character per ten members on our Discord (e.g. 50 Members = 5 Gods). We already require this same ratio between Original Characters and Gods. One God, per ten original characters. If we have the right number of Members but not the right number of Original Characters, then the doors are not opened for Applications until both ratios are met.
Please note that God applications are opened per Realm and that Original Character numbers
must
be met in that specific Realm. Ergo... If we have 50 Members and 3 Greek Gods, we have space for 2 more Gods. However, we would need 40 Original Greek Characters and 10 Original Egyptian Characters to open both the Greek and Egyptian God Applications.
Our God applications are currently Closed. Please check back here for more information
on how to apply, when our staff announces them to be Open.
Blessings and Curses
Each of our God characters have the ability to Bless and Curse mortal characters. These Blessings and Curses can be creative in any way the God's writer sees fit but must be appropriate in severity to the affront or honouring that the character did for the God. I.e. their insult or worship of the God must stand out in some way and be in IC writing on the site to avoid favouritism. All blessings and curses can be whatever the God writer wishes but must be able to be explained in some way within the real world. I.e. they could be someone who's charm never fails or who is lucky in their cunning ploys... but they can't shoot fire balls from their hands. Those who are "Touched by the Gods" must be able to have their "abilities" both believed and disregarded by believers and nonbelievers alike.
All Blessings and Curses must be confirmed by our Head Admin to ensure that nothing is bestowed upon a single mortal character that will drastically shift the balance or dynamic of the site or disrupt plots already in play. They are also limited to post count. A God writer will have their God's account (for roleplaying in their Godly realm) and may have up to two Mortal Personas in play at one time. Across these three accounts, a God writer must accumulate 100 posts, then giving them the ability to bestow one Blessing and one Curse. Gods can enact these whenever they like, using them straight away or saving them up for when another character offends or pleases them.
The Blessed and the Cursed
[attr="class","enc_table"]
Elias of Stravos
Exquisite Masculine Beauty
Blessed by Apollo
Mortal Personas
Mortal personas are original characters on the site that are created solely for the purpose of a God interacting with the human world. Their character history and bio is entirely fictional, their profile pages full of nonsense. They (in post) must think and act as if they are an individual character which means they are required to be carefully planned and thought out (in terms of how much they are effected by the world around them and how much they are simply their Godly presence) and will never break the disguise (such as internally thinking - "damn, I wish I had my lightening bolts" ). Think of it as the Gods method-acting, and playing the role they are pretending to be.
Once they have a persona established in the real world, a God will then be able to start lending a hand or an encouragement here or there to turn plots in a way that's favourable to their own personal goals. Hera, for example, might become a seductress in order to punish the cheating husband of a devout follower of hers. Hathor a fortune-telling matchmaker determined to make people fall in love. The mortal personas have no mythical or divine powers while in their persona form and they cannot enter the mortal world in their Godly shape. Ergo, they must rely in good old fashioned plotting and manipulation to try and turn characters the way they want and mess with the world in the way they see fit.
Working It Out
Here at Aeipathy, we think that this additional level of game-play and story manipulation is an exciting and interesting dynamic that is unique to us. Not only does the idea of mortal personas tie in to many of the mythological stories of ancient Gods that have been so popular throughout history but the idea of having specific characters on site whose sole (and hopefully subtle) purpose is to turn plots in their own desired direction helps to make sure that our global plots and events keep moving and never get bogged down or staid, like many other roleplay sites unfortunately suffer from. Ergo, we ask our members and our community to
not
actively attempt to work out the Gods and their personas. This spoils the fun and the unique element of the site. It is, therefore, one of the rules of the site that people do
not
actively seek out who plays the Gods, asks who they are or tries to play games or tricks in order to have the God writer reveal themselves.
However, as with all things, mysteries are far too exciting and not all writers are as adept at secrecy and subtlety as others. Sometimes you might suspect or work out that a particular member on our server is playing a God, without trying (for whatever reason). Instead of disrupting the fun for others, we recommend using this information as a new opportunity for fun! Rather than tell the person you believe them to be a God - why not simply work at having your character please the character you think is a persona, in order to secure a future blessing? Or deliberately piss them off to see what happens? If you suspect a member of having a God, there's no need to spoil the fun and reveal it. Just play along and turn it into a tool for your own plot mechanics.